Autumn is definitely now in the air, with warmish, still days and much cooler nights and mornings. But that's on the good days! Other days can still be windy and drying, or wet and cold. It's a season of flux, of shorter days and preparing for the colder months ahead.
That happens in the garden too. We plant now while the soil is still warm enough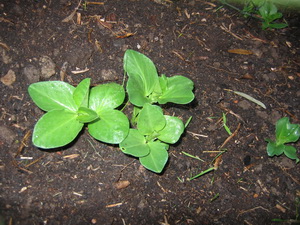 to stimulate the plants' roots, but not warm enough to make them bolt to seed. So it is time to put in those vegies that prefer the cooler days, like snow peas, lettuces, broadbeans, broccoli, cabbages, garlic, leeks and different  onions. Then there's the luscious coriander and peppery rocket which I can lavish through my meals because it grows so readily and happily without the heat. Cavolo nero (Tuscan Kale),other kales, cimi di rapa, spinach and silverbeet become interchangeable through meals as I eventually get a lovely supply of greens as they mature.
Now is also a good time in a practical sense because pretty much all of the summer produce plants have just about done their thing and are being farewelled. Some are given a new lease through the compost bins, but most, ravaged by white fly and subsequent black mildew have been relegated to the council's garden waste collection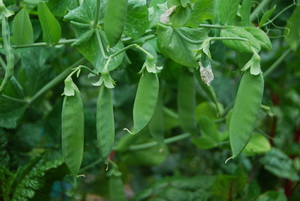 where they will be composted more safely. So now I have space again in the plots and they are being spread with as much compost as I have made over the last few months, to revive the depleted soils. Some will also be given some lashings of cow manure and chook pellets when they need a bit more oomph.
Let's not forget GARLIC! My aim is always around Easter planting, as a reminder.
Crop rotation is a principle I aim to follow so that means a little bit of planning and remembering what has been planted year after year. This takes a bit of discipline in keeping a gardening plan from one planting season (spring/summer and autumn/winter) to the next, but it also makes for interesting perusal later on, when memories have definitely faded. At the end of the season I'll annotate those notes to remind myself what worked well and what didn't. Regardless to say, I don't follow my original plans slavishly but they do help me remember where not to plant the solanacea (tomatoes, potatoes etc) and the brassicas (broccoli, Asian greens, cabbages etc), the two main crops which may suffer from soil-borne diseases.
Earlier this year I did some summer pruning of some of the fruit trees, but I will aim to do a bit more while they are still in leaf. Pruning practice has changed from the traditional winter pruning when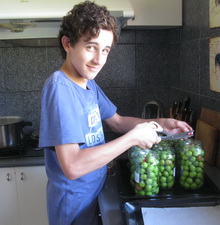 they are dormant, with current thinking being that late summer pruning enables the trees to heal over their wounds more effectively. This is especially important for apricots and cherries.
Enough talking about it – now's time to get out there!
IN THE PRESERVING KITCHEN
It's olive time! Our trees are looking fuller this year than ever before but the amount isn't going to be enough for my olive-loving family.  I used to buy a box full (10kg) of green olives from my local greengrocer which would fill quite a few jars which we would preserve to enjoy later in the year and next year. This year I will be collecting olives from Massaros winery, for the workshops being held later in the month.
It's also quince time. I still have quince paste left from last year but need to replenish stocks. That's an afternoon activity but well worth the effort of peeling those blessedly hard fruits since the paste is a delicious accompaniment to any cheese platter.
Apples are in abundance. Every year my father gives me a windfall from his Granny Smith tree, most affected by codling moth. Never fear! Once the little beasties and their frass has been cut out, the rest will become apple juice, dried to make apple leathers and bottled for lovely apple pies and turnovers when needed.
Ahhh - autumn!